Home
Concrete Forming & Accessories
SLAB/HORIZONTAL

CURING BLANKETS

 INSULATED CURING BLANKET


POLY BURLAP CURINGBLANKET


TRANSGUARD® 4000


 WET CURING BLANKET


 BURLAP
Insulated Curing Blanket
Cold weather curing of concrete is best done with thermal blankets. Available with reinforced polyethylene, curing blankets are filled with layers of polypropylene foam for un-paralleled "R" value. Closed-cell polypropylene foam won't absorb water. Since the core stays dry, the blanket maintains its thermal conductivity so concrete can achieve the greatest possible strength. A dry core also makes for a lighter blanket, and that in turn speeds placement, reducing costs. Curing blankets resist tears and punctures so they can be reused again and again. Between uses the blankets are easily folded for storage and transport.
No.
 Description
 R-Value
 (With 3" Air Space) 

Size

 
Wt (lbs) 

MC 625F14

 4 layer foam,
 2-sided black

 2.50 approx. 

 1/4" x 6' x 25'

 8.0

MC 1225F14

 4 layer foam,
 2-sided black

 2.50 approx. 

 1/4" x 12' x 25'

 16.0

MC 625SA14 

 4 layer foam,
 1-side black, 1 side aluminum 

 5.11 approx. 

 1/4" x 6' x 25'

 8.0

MC 1225SA14 

 4 layer foam,
 1-side black, 1 side aluminum 

 5.11 approx. 

 1/4" x 12' x 25'

 16.0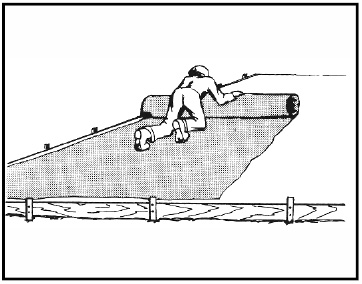 ---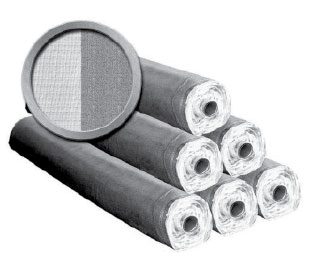 Poly Burlap Curing Blanket
Poly Burlap curing blankets are a combination of 10 oz. burlap and 5 mil white opaque poly. The 5 mil polyethylene is extruded onto the 10 oz. burlap. The result is a lightweight water curing blanket that can be used over and over again. The burlap layer distributes the water evenly over the covered surface, while the white opaque poly reflects the intense rays of sun. This way, the concrete is allowed to cure properly. After each use, expose burlap side to the sun or air. The burlap will be ready to use again quickly. Meets AASHTO M-182, Class II, and ASTM C-171 specifications when chemical cures are not allowed.
No.
 Size
Wt (lbs) 

MC 10100CL  

 10' x 1

0

0'    


 76.0
---


Transguard® 4000 - Reusable Wet Cure Covers
Consists of a natural colored polypropylene non-woven fabric with a 4 mil coating applied to one side that allows for proper moisture control during the concrete curing process, reducing cracking, dusting and scaling. The lightweight, reusable wet cure covers are more flexible than other curing materials, resulting in much easier installations, that save time, labor and money. The non-perforated white coating contains ultraviolet light stabilizers providing protection against UV degradation. Transguard® 4000 is reflective-reflects heat to decrease moisture loss (85% reflectance, ASTM E-1347). It also meets or exceeds AASHTO M-171 and ASTM C-171, "Standard Specification for Sheet Materials for Curing Concrete" for moisture retention and reflection. The material must be applied with the white polyethylene side up, so that moisture will entirely cover the full span of the deck. Overlap blankets at least 6". Transguard® 4000 should be soaked thoroughly on the non-woven synthetic side, re-wetting when necessary may be performed by the use of a soaker hose or equivalent.
| | | |
| --- | --- | --- |
| No. |  Size | Wt (lbs)  |
| RF TG4000 |  10' x 150' (1500 SF)    |  95.0 approx. |
---



Wet Curing Blanket
These wet curing blankets are made from a cross laminating textured Polyethylene film with a non-woven geo-textile designed to be hydrated and inhibit moisture loss during the curing process of concrete. The white color of the film and geotextile will effectively reflect sunlight and significantly reduce heating of the concrete surface caused by sunlight in hot weather conditions. It is recommended to cover fresh concrete with the Wet Curing Blankets as soon as the concrete is poured. Designed for both interior and exterior uses. Easy to install and remove after the concrete has been cured. Available in a standard size of 6' x 150' rolls. Meets and exceeds AASHTO M-171 and ASTM C-171, "Standard Specification for Sheet Materials for Curing Concrete" for moisture retention and daylight reflection.

Application: Pre-wet concrete as required. Ideally flood the surface with water approximately 1/8" deep or more. Use care to prevent erosion of the surface. Soak the geo-textile side of the Wet Curing Blanket thoroughly. Apply curing blankets as soon as possible after placing and finishing the concrete without marring the surface. Unroll curing blankets with the fabric side down toward the concrete and the white-cross laminated side up. Achieve a uniform layer of water under the blanket and use a roller squeegee to help secure the cover. Observe the water content and add if needed. Re-wetting may be required during the curing process depending upon weather conditions and specification requirements. Overlap panels approximately 6" to seal in moisture. Forms should also be covered and kept wet during the curing process. Keep blankets in contact with the entire concrete surface at all times during the curing process. Care should be taken so the concrete is not stained by impurities in the water or by soiled blankets. Always review your wet curing requirements for specified methods and length of time requirement for curing. The above installation is an example; concrete normally needs at least 7-days of continuous wet curing.
| | | |
| --- | --- | --- |
| No. | Size | Wt (lbs)  |
| BB VBC90W     | 6' X 150' (900 SF)    | 53.0 |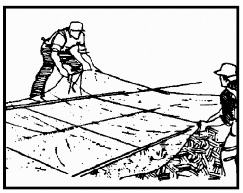 ---


Burlap
Burlap is an absorbent cover for curing concrete which allows periodic lapses in the sprinkling method of curing. Burlap should be rinsed thoroughly before placing. Care should be taken to ensure proper lapping and that all concrete edges are covered. Keep continuously wet. Burlap may also be used to roughen fresh concrete surfaces by wet dragging. Standard weight 10oz.


No.
 Size
 Wt (lbs) 

CT BURLAP

 40" x 300' approx.

 80.0 approx.

CT BS 

 14" x 26" bag, 25/Bndl 

 0.72/ea.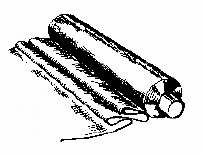 ---
Home
Concrete Forming & Accessories
SLAB/HORIZONTAL

CURING BLANKETS