Home
Concrete Forming & Accessories
POUR IN PLACE

STAIR NOSING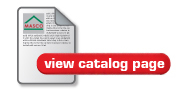 SAFETY STAIR NOSING


 EXTRUDED ANCHOR


RENOVATION TREADS


 PROFILES FOR NEW CONCRETE STAIRS AND STEEL PAN

VIEW TECHNICAL DATASHEET

Safety Stair Nosing
Designed for heavy duty use indoors and outdoors, these safety nosings meet and exceed all OSHA and Barrier-Free requirements. Safety Stair Nosings are impact resistant. The nosings are manufactured from an extruded aluminum base filled with a mixture of anti-slip abrasive granules in an advanced formula epoxy binder. Their remarkable strength is capable of absorbing heavy impact. Each abrasive filled rib projects above the aluminum base for the greatest exposure of anti-slip surface. Nosings should terminate not more than 3" from ends of steps for poured concrete stairs; for concrete filled steel pan stairs, nosings should be full length of steps less 1/8" clearance. Lengths up to 12'-0" maximum in one piece.
No.
Size

Wt/lf

 

AS 9511   

1/4" x 3" x 12'   

1.17
---

Extruded Anchor
Extruded anchors run full length of tread for positive anchorage and quick installation. Since extruded anchors are concealed, no bolt holes appear on the tread surface.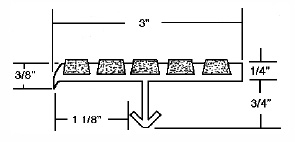 ---

Renovation Treads
Make slippery stairs safe again. Renovate and update any stairway without the costly labor of removing and rebuilding the old stair. Renovation treads meet ADA requirements and install easily over worn stairways of every type including concrete, wood, steel, marble and terrazzo. They can be used inside and outside and are ideal for heavy traffic stairways. Ready for immediate installation by anyone  who can handle a screwdriver. The attractive colors renew old, worn stairways. Drab and unsafe stairs become bright and contemporary with anti-slip protection at every step.
---

Profiles for New Concrete Stairs and Steel Pan

Poured concrete: Install full step length less approximate 3" clearance.
Steel Pan: Concrete filled, installed stringer to stringer less 1/8" clearance.
FOR STEEL PAN STAIRS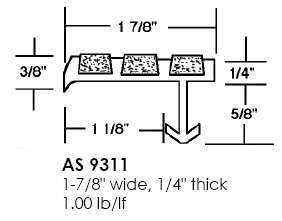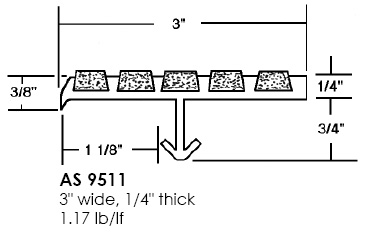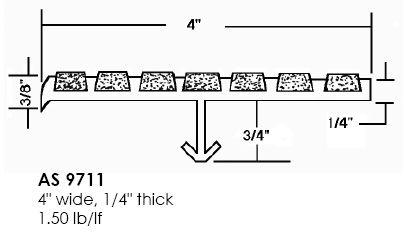 ---
FOR POURED CONCRETE STAIRS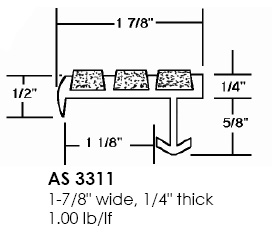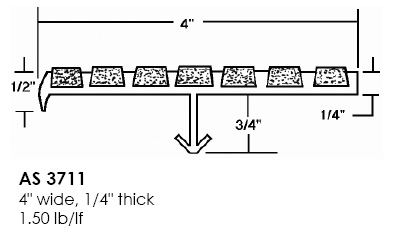 ---

FOR CONCRETE STAIRS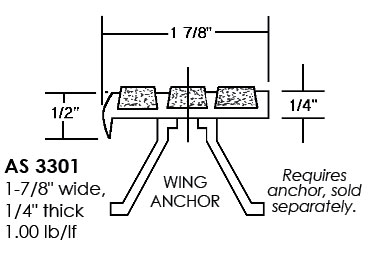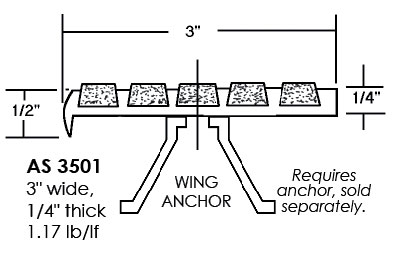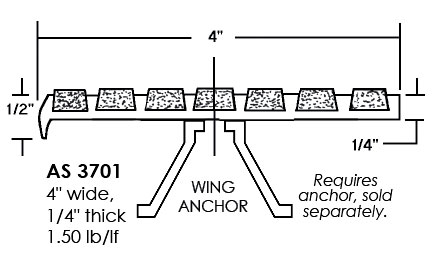 ---
RENOVATION TREADS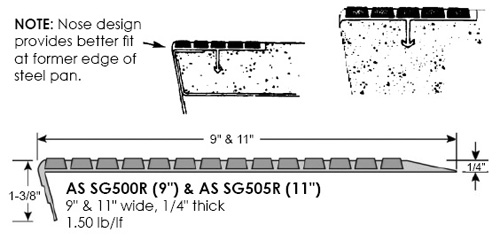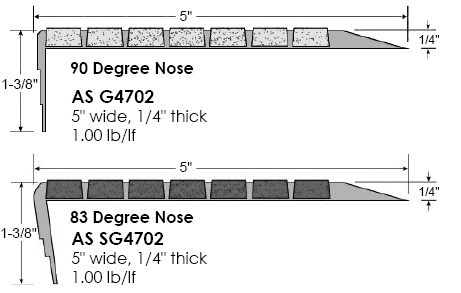 (SECTIONS NOT TO SCALES)
---
Home
Concrete Forming & Accessories
POUR IN PLACE

STAIR NOSING