Home

Featured Projects
MASCO | Featured Projects
Featured Projects | MASONS SUPPLY CO.
 
New Construction Projects
Masons has the products and supplies to meet your total concrete and masonry requirements for every stage of your project. Masons carries a full line of products such as chemicals, admixtures, waterproofing and tools.
We offer forming products such as modular wood faced forming, standard steel forming, aluminum beam gang, heavy duty forming, bridge deck forming, precast curb and gutter forms, and architectural form liners. We can supply all your vertical and horizontal forming requirements.
Renovation Projects
Seventy-five years of experience with manufacturers and supplying construction materials has given us the knowledge to work with architects, engineers and contractors. We provide the materials to restore buildings and structures to their original appearance and structure integrity.
Industrial Projects
With Masons' experience, knowledge and large inventory of dependable products and supplies, we can meet your immediate requirements for emergencies, shutdowns and additions. Our professional personnel can work with your engineering, construction and maintenance departments and get you into production. Our specialists are extremely knowledgeable in emergency repairs on floors, walls, ceilings, and machinery bases.
Civil Projects Masons can support you on your road, bridge, dam, water treatment, reservoir, and other concrete structural projects. Whether new construction or repair, Masons has the products you need, delivered when you need them. Our expertise is backed up by over seventy-five years of serving the Northwest.
Whether you are in planning, building or construction phase, keep the job on schedule with innovative ideas and proven products at competitive prices.
---
U of O Basketball Arena
-Eugene, OR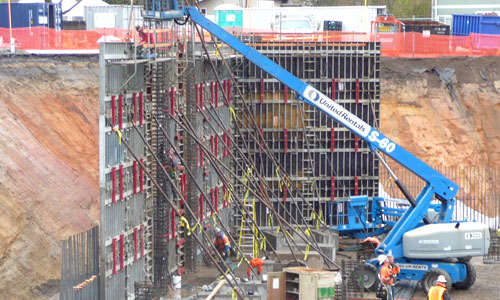 Perimeter 2'-0" thick x 26' high concrete walls. Formed with ALISPLY™  European Clamp System.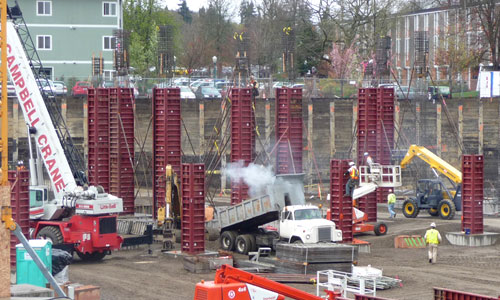 24" x 24", 24" x 42", 30" x 30", 36" x 36", and 36" x 48" square and rectangular columns 26'-0" high to support arena concourse level. Formed with All Steel "ACF" Adjustable Column Form System with welded steel chamfer.
---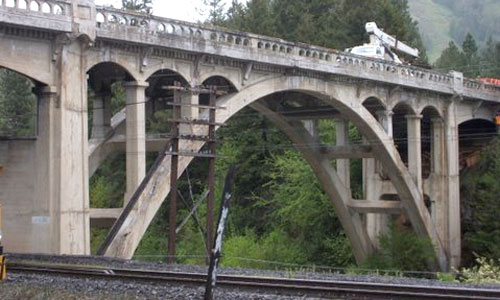 Perry Arch Bridge main Arch span over La Grande River.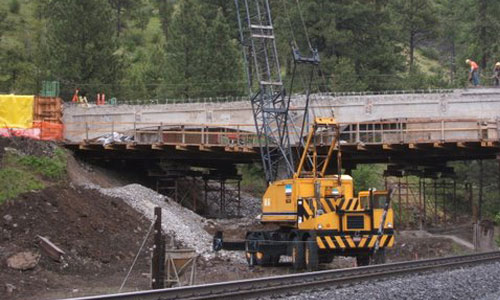 Perry Arch Bridge North end deck removal.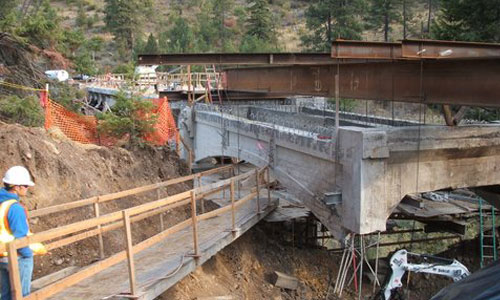 Perry Arch Bridge South end suspended off temporary I-Beam in order to replace footings.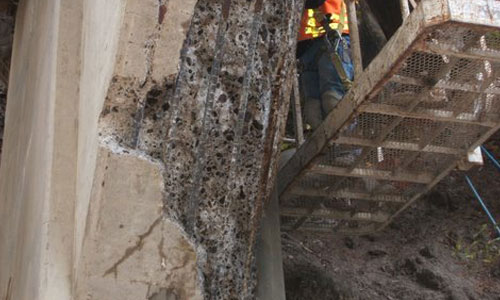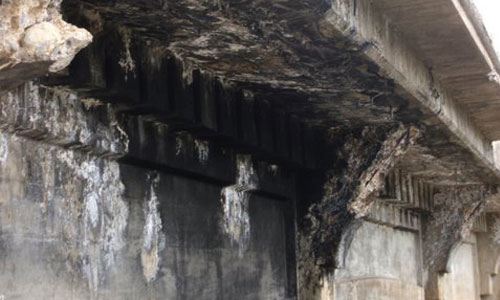 Perry Arch Bridge Corbels to be removed and replaced.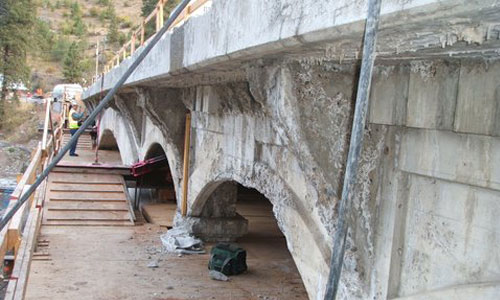 Perry Arch Bridge false work. Preparing arches for concrete repair using Tamms Form & Pour material.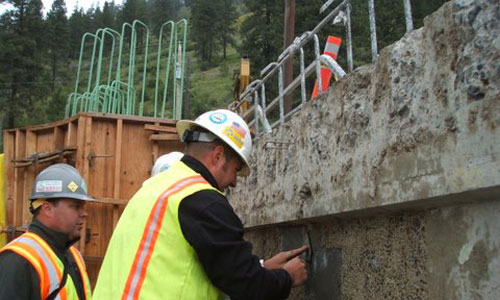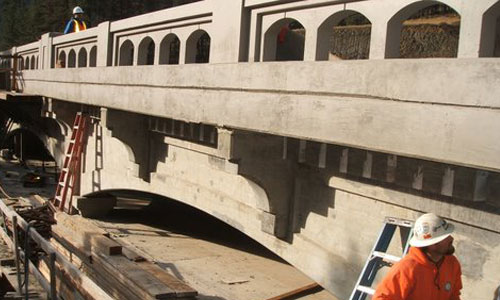 North end final repair on corbels and arch beams.
---

Sea-Tac Airport Runway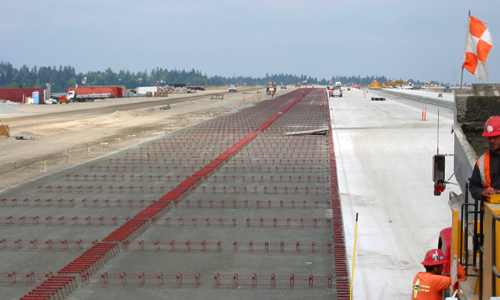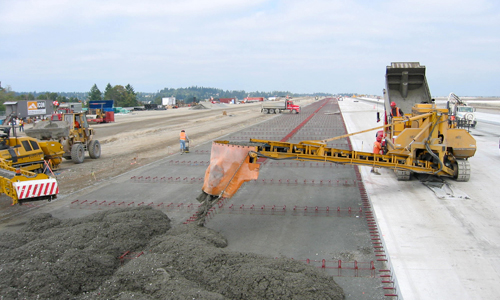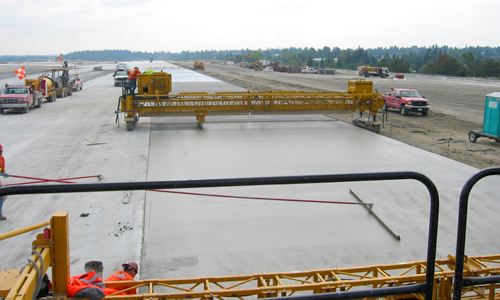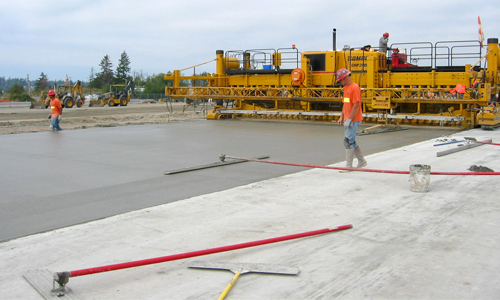 The runway is 8,500lft. long and includes 8 connecting taxiways. The project has 260,000 sq. yds. of concrete. On a typical day paving will be 40ft wide by 1,400lft long with 17" deep concrete. That is 220 truck loads of concrete a day!
Masons Supply Co. supplied the Dowel Baskets, LooseDowels, Curing Compound, Epoxy, Burlap and Basket Stakes on this project.
---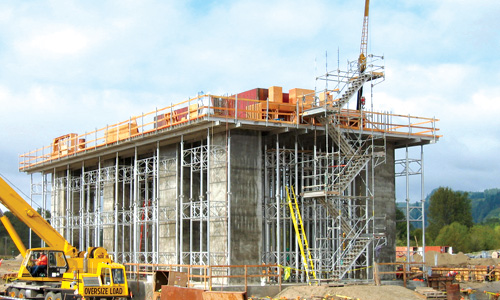 ---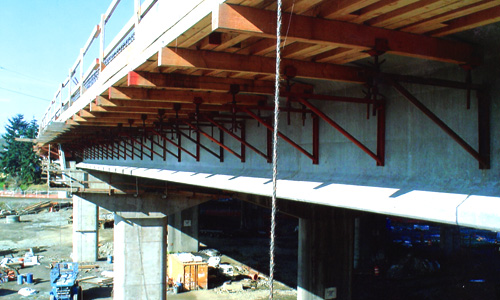 ---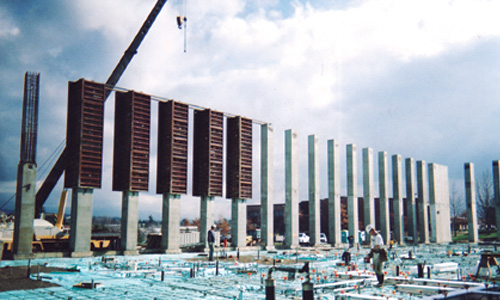 ---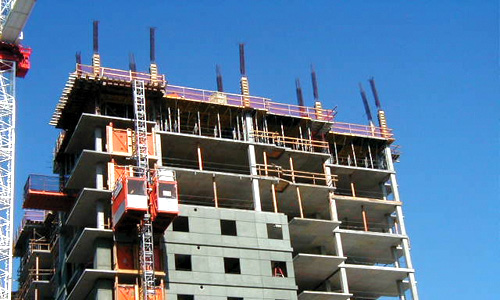 Symons Deckfast (formerly TOPEC) used to support the elevated decks on this multi-story project in downtown Portland, OR.
---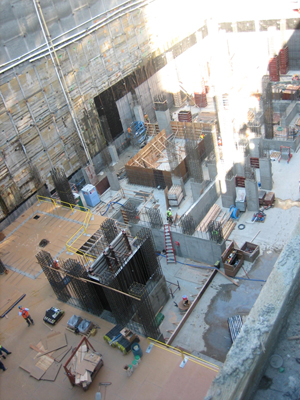 40-story condo project. 10 floors of parking below grade and 30 floors of retail / condos above grade.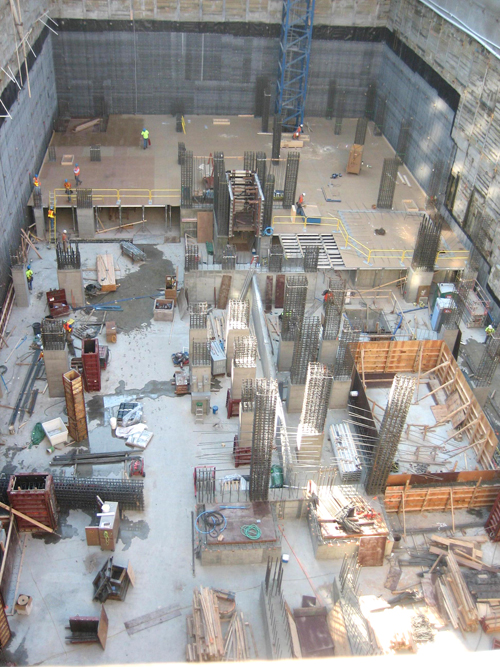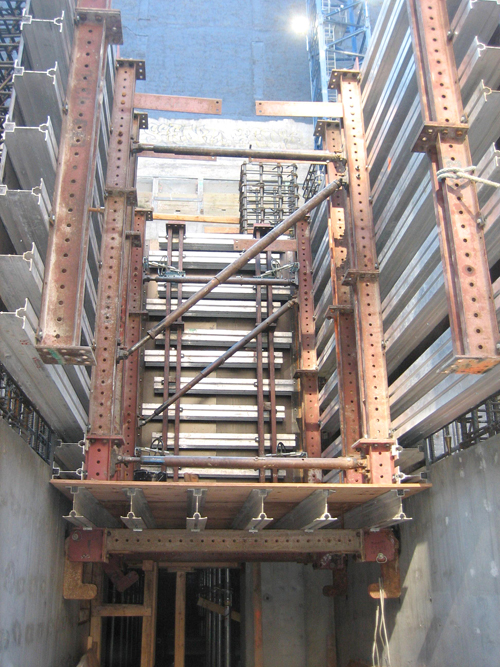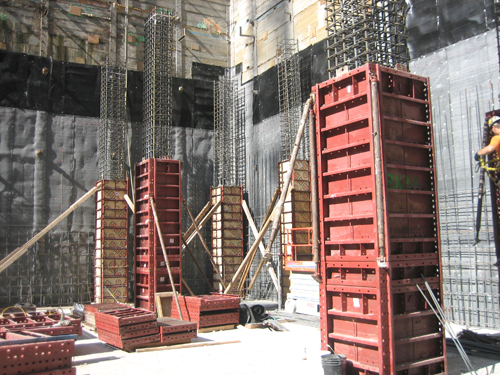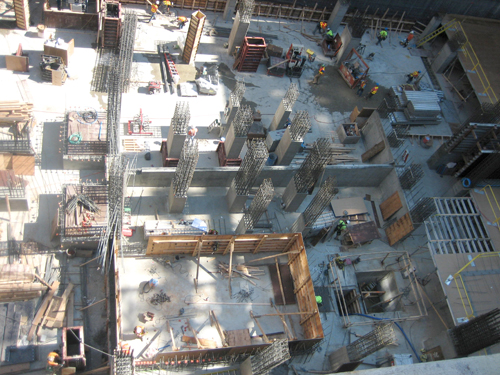 Lower Parking Level. MASCO supplied Forming and Shoring Systems.
Job built hardware to HV Slabform System.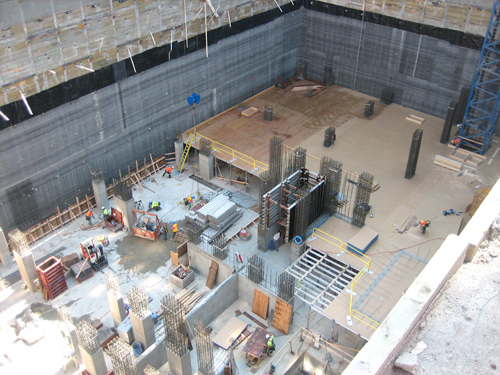 Lower Parking Level. HV Slabform System in place on the South side of building. Handset Panels in place for perimeter wall pours.
Core Form in raised position - ready for next lift of concrete walls.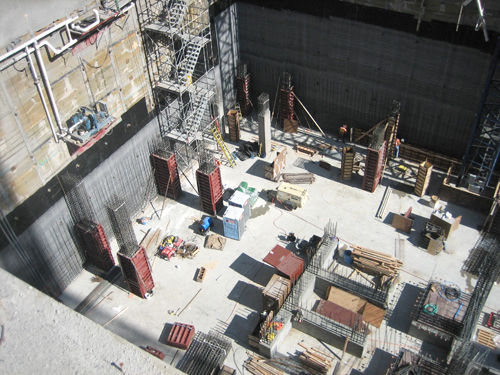 Home

Featured Projects